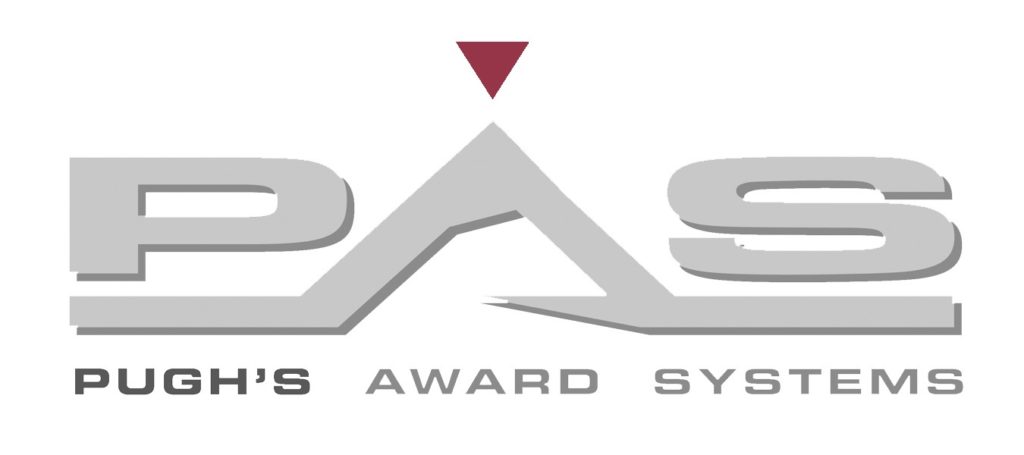 If you are looking for a turn-key solution that fits within your budget, you have come to the right place. From T-shirts and uniforms to lifestyle items & clocks, Pugh's can also design a Service Award Program for your company to reward your employees.
The information in our website can also be found in our brochure which can be downloaded & saved to your computer. To download our brochure, please click here.
At Pugh's Award Systems you will not only receive top of the line products at great prices; you will also receive a customer service staff that is always ready to assist you.
Apparel and Lifestyle Merchandise 
Custom printed or online Catalogs with your business's name available at no cost.
Shop our products online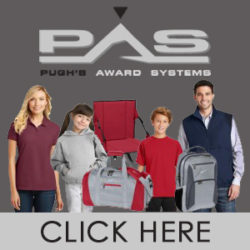 Our Services

Reward Fulfillment
Accurate and timely fulfillment of your program rewards. Pugh's Awards Systems has the know-how, knowledge, experience and dedication to exceed your expectations.
Design & Implementation
Let us, the PAS professional team, work with you to develop a program that will meet or exceed your business needs while motivating your participants.
Communication & Promotion
PAS will work with you to develop a customized promotional campaign that will communicate your desired message as well as motivate, excite and inform your target audience.
Program Tracking & Administration
PAS can take your raw data and provide solutions for order tracking. The most time-consuming area of a service award program is administration. PAS can reduce the time spent by your administrator and run the program from start to finish for you!
Turn-Key "Full Service" Program
Choose from any of our exciting Ready-Made programs filled with many brand name items including jewelry, watches, clocks, electronics, lifestyle items, apparel and more. PAS will walk you though the process from initial order to tracking, labeling, gift wrapping and finally delivery.
Our Programs

Incentive Campaigns
Turn-key packets that contain complete materials needed to launch a successful campaign. These are ideal for programs targeting customer service, attendance or retention.
Employee Recognition Rewards
Create a climate of success with Customized Jewelry, Clocks, Plaques, Crystal, Personalized Apparel or Custom Recognition Certificates.
Years of Service Awards
Thirteen exciting levels of name brand products. Total turn-key programs from $35 to $2,000.
Safety Programs
Safety First programs custom designed to meet your needs. PAS will walk you through the process of implementing your own unique Safety Reward program.
Executive Awards
Premium business gifts for your corporate officers, partners or associates. PAS provides brand names including Rolex, Cyma, Howard Miller, Read and Barton, Waterford, Polaris, Orion, LG/Zenith, Minolta, Buck, Montague, Echo, Orech, Ping, Broilmaster, Ipod and many more.
Fundraising
Let PAS help your organization raise funds for committees, events, corporate foundations or any worthy project. Value priced gold and jewelry trunk shows designed to sell to a range of tastes. Convenient payroll deduction available.
Recognition & Rewards

Merchandise
Excitement and Motivation; that is what our diverse selection of name brand gifts create for your associates or employees. PAS specializes in customized printing or online catalogs with your company logo.

Corporate Identity & Recognition
Lasting symbols of corporate success, offices are filled with them. If it's identity you want, PAS can help you create a corporate image. From Corporate Apparel to custom created corporate jewelry, we can design it for you.
Gift Cards & Appreciation Certificates
Drive your people to succeed. Everyone loves to choose. Use the power of choice to motivate and recognize your people. Let PAS create a custom gift card or certificate program suited to your needs.
Individual Travel Incentives
Incentives that allow the individual participants to create their own travel packages and have levels that are attainable for everyone. Diverse packages are available giving the participant maximum flexibility. It's Simple…
> PAS will provide the best product available for the maximum value
> PAS will strive to exceed your expectations with our everyday "No Hassle" customer service promise.
> PAS will follow through and deliver on time what is promised
> PAS will be there for you in the future.

Our Mission

At PAS, we realize to establish strong, long-term customer relationships we must provide the finest and most innovative, motivation and incentive programs. We will always strive to maximize our client's potential for success through exceptional customer service and maintaining the industry's highest standards.
Recognizing employees for their successful performance is one of the best investments you can make. A company that promotes employee motivation incentives has a competitive edge. A company that understands recognition is a company that grows.
Incentive and Award programs create a climate of success and express your appreciation and gratitude to the people in your organization that help you attain your goals. Employers who affirm the loyalty and dedication of their workers instill the motivation and commitment needed in industry today.
The results of recognition are employees committed to getting the job done with success, safety and efficiency.
About PAS

Pugh's Award Systems offers a full range of services that include the manufacture of high quality emblematic corporate jewelry and provider of full service turnkey Corporate Recognition and Incentive Award Programs, with many in-house capabilities. PAS, located in Zanesville, Ohio works with their corporate clients with the objective of addressing the needs and concerns in developing new programs and overcoming the shortcomings of existing programs.
With over 55 years of experience in the retail jewelry business and 12 years experience in the Corporate Incentive and Awards business, PAS owners knew that to be successful, full service turn-key programs had to be designed to respond quickly and effectively to the corporate clients' changing needs. To keep up with increased client expectations PAS has built on two areas  1. Diversity of award selection and  2. High perceived value to the award recipient and to the company.
With Pugh's Award Systems product diversity, quality, value and selection, it becomes clear that you have the opportunity to provide your valued associates, employees and partners with the best recognition and incentive award programs available today, and in the future.
Contact Us:
PHONE: 800.589.8464
MAIL: 1202 Brandywine Blvd. Zanesville, OH 43701
E-MAIL: Click Here