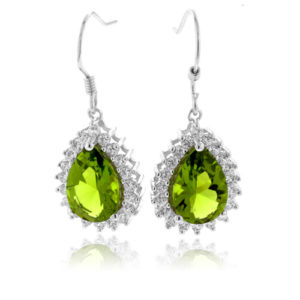 Whether step-cut or fashioned as brilliants, peridots can be used for rings, earrings, pins, necklaces and bracelets. They are available at affordable prices for those with modest tastes and in elaborate matched suites for connoisseurs. They can be set alone or combined with other gems that compliment their delicacy.
Since subtle differences in quality can make large differences in beauty (and price), it is important to select your Jewelry from a professional who can guide you honestly and ethically in your purchase.
Many gems are processed to enhance their natural beauty. Ask your American Gem Society jeweler to discuss which techniques might apply to the gem of your choice.